The Edinburgh Fringe Festival
Click here for more information on Carnegie Goes Fringe.
Princesses & Pancakes: Feb 6!
Steel Magnolias: Opening Jan 8th
Each year we strive to give students the best opportunities for growth. Join our family and become a theatre backer. With your contribution your name will appear in each show program. Each contribution of $50 or more will grant you one Support the Arts T-shirt. Click above to view the levels of giving.
Haunted House Fundraiser
Email cvhstheatre@yahoo.com for ticket information.
Last Showings of Therese Raquin
The last showings of Therese Raquin will be May 8th at 7pm and May 9th at 8pm in the theatre. Tickets are $10 each pre-sale.
Congratulations to our new ITS officers for next year! Here are the results from elections:
President - Gebriella Hailemariam
Vice President - Emily Hwu
Treasurer - Natalie Sainz and Anastasia Vayner
Secretary - Isabela Vasquez
Clerk - Nicolas Michel
Historian - Zoe Herring
Master of Webs - Hailey Strader
Advancing to Bi- District!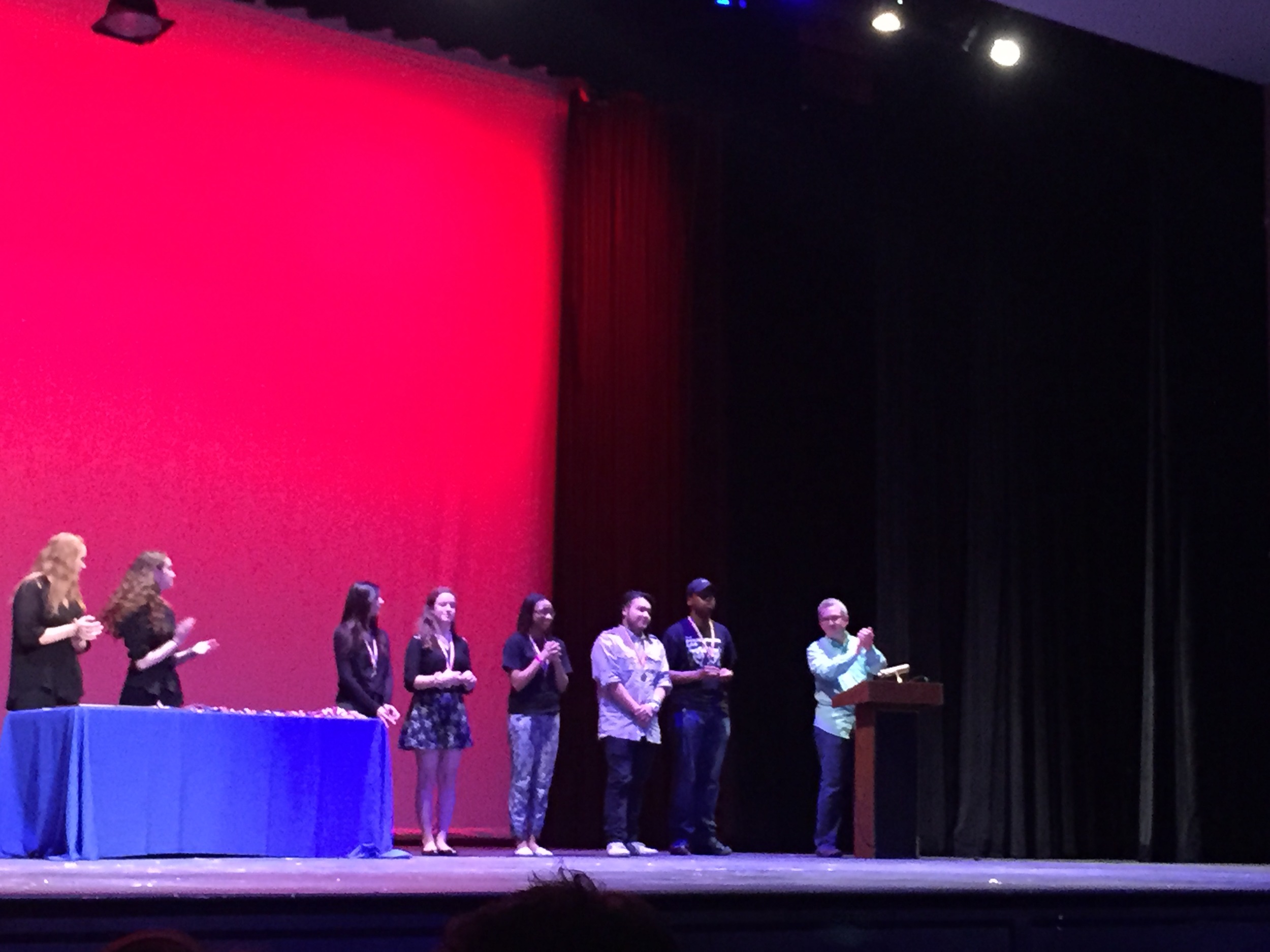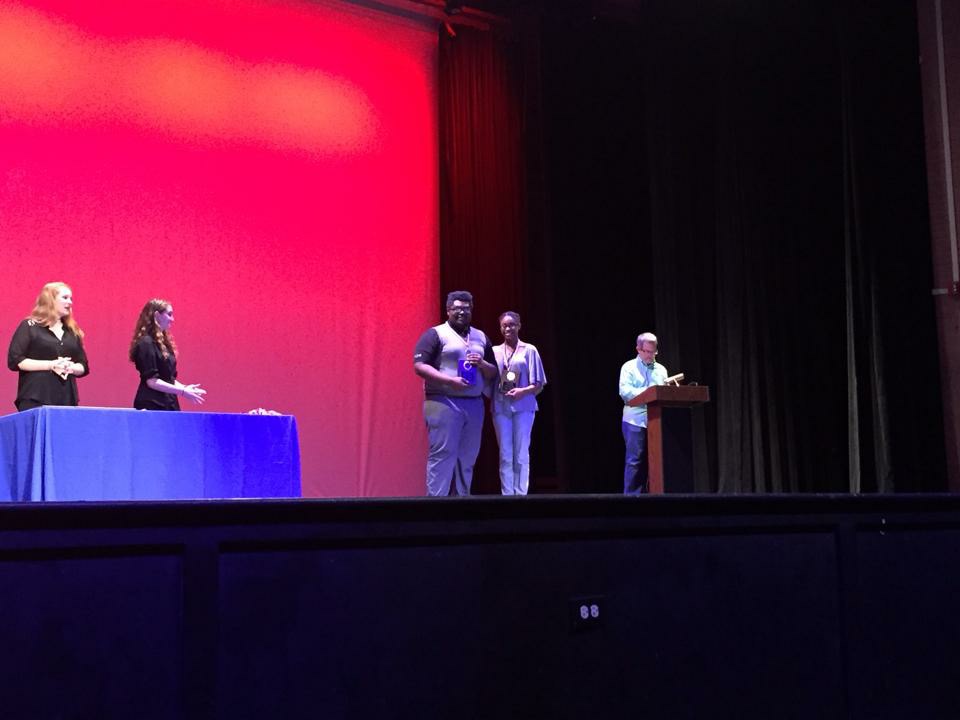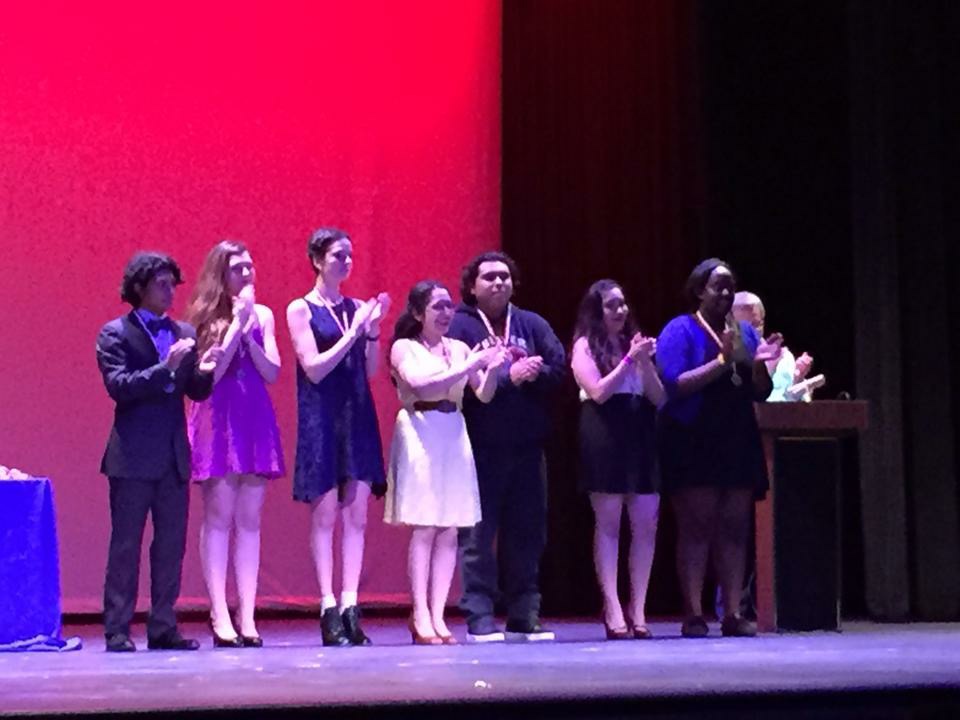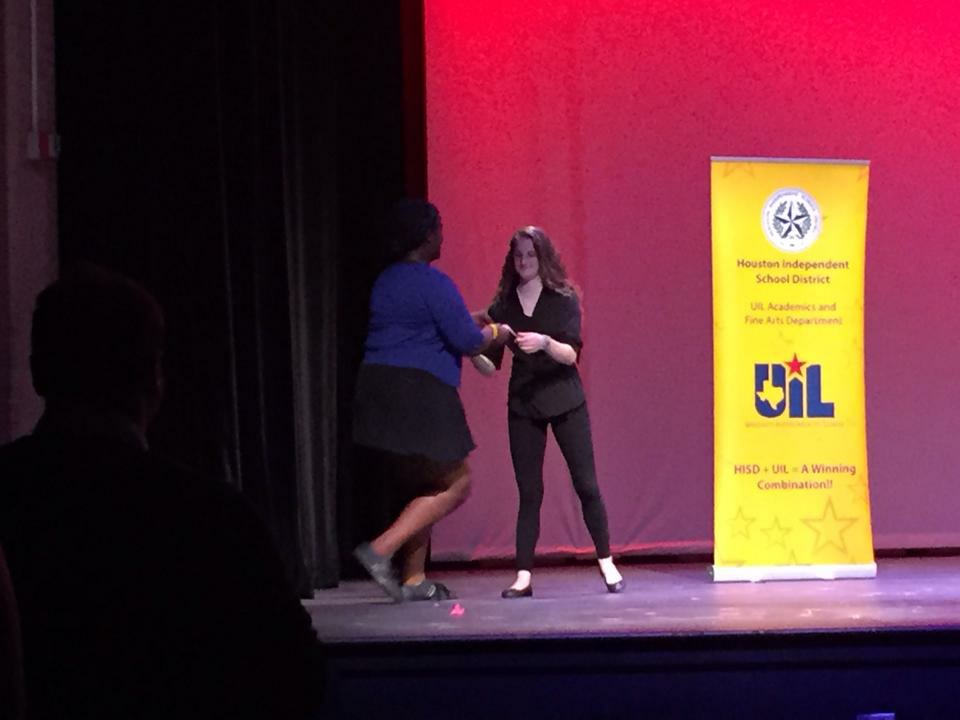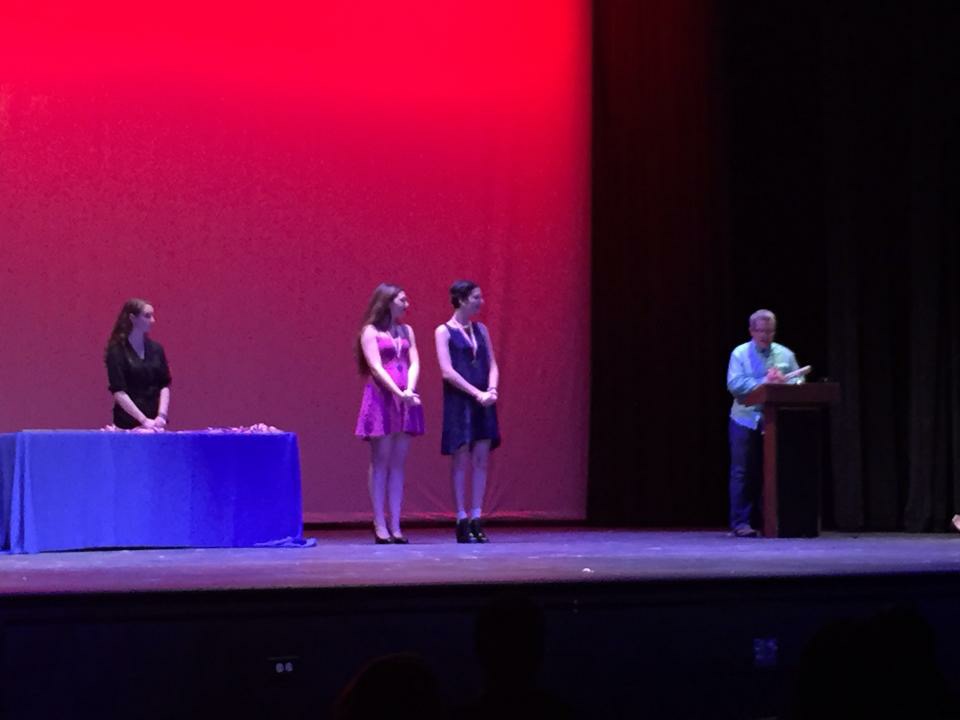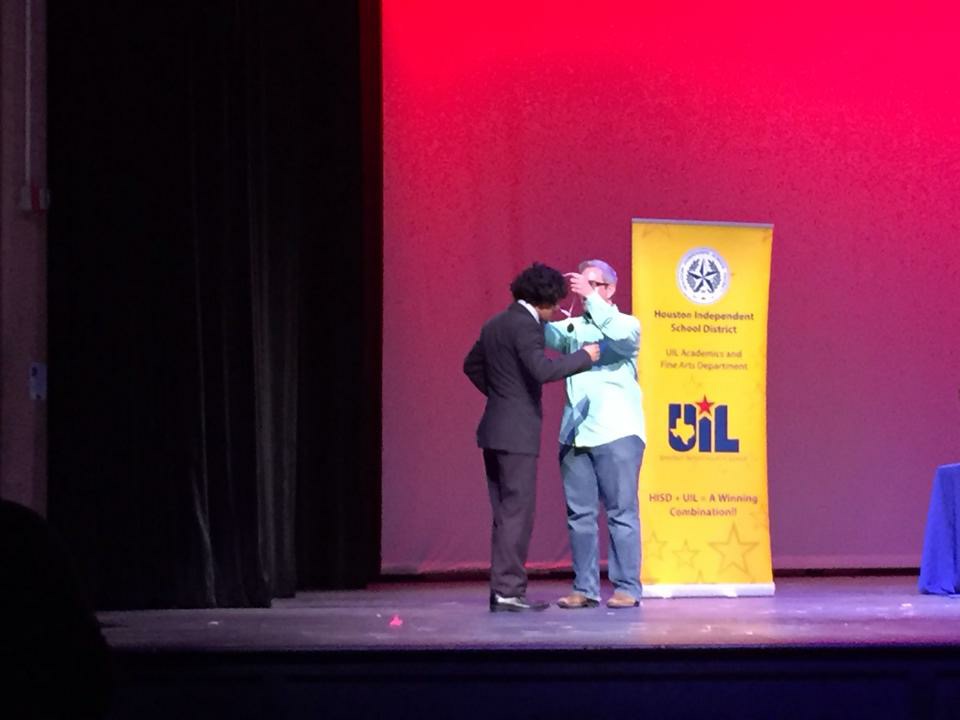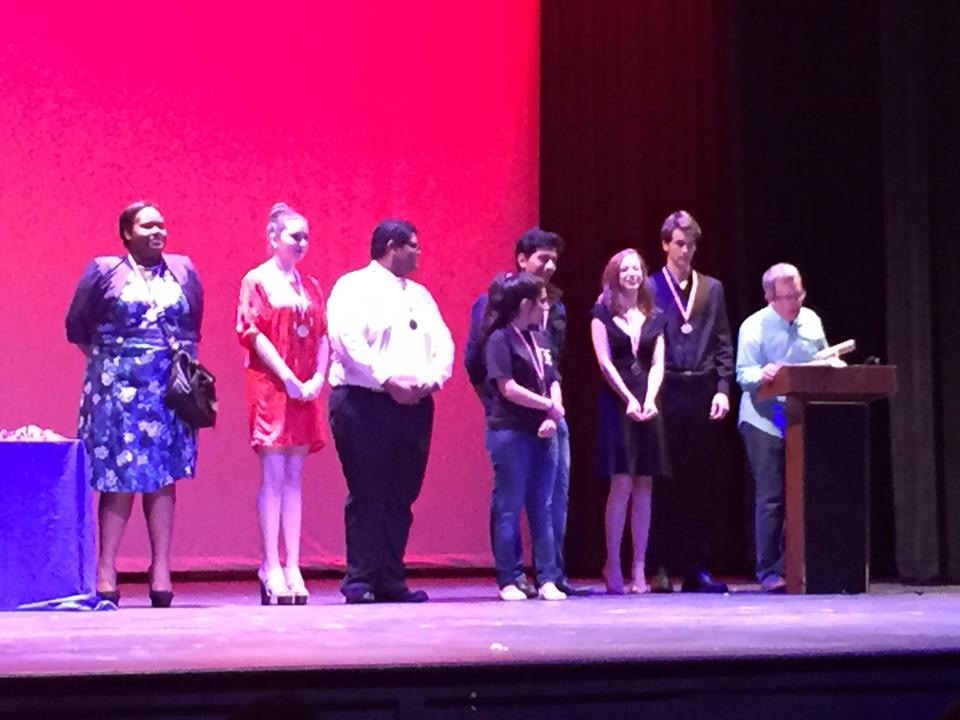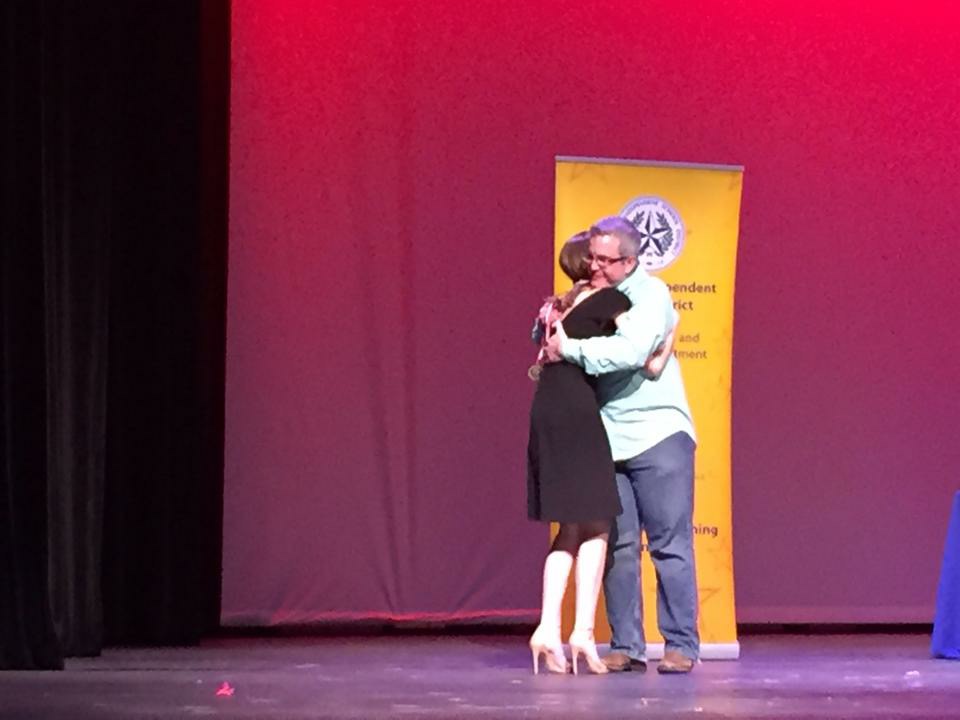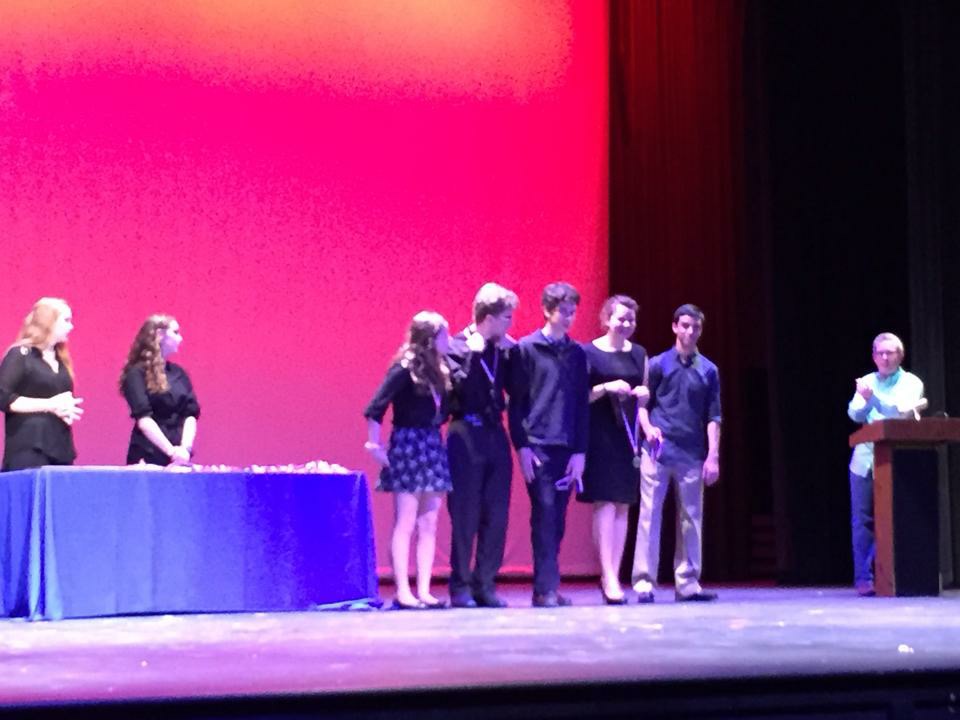 UIL Zone Competition, March 25th!
ITS Festival: Friday, March 13th!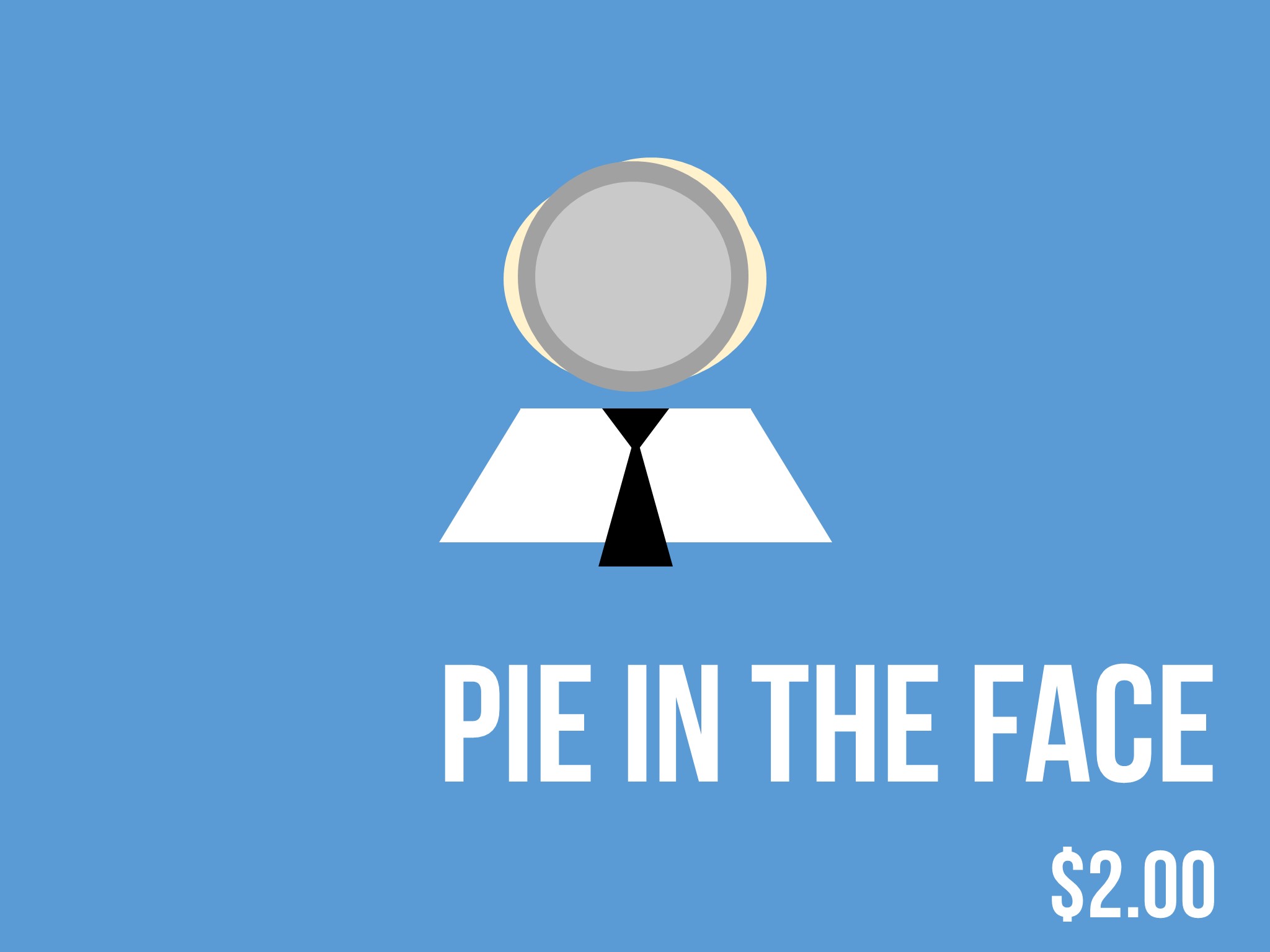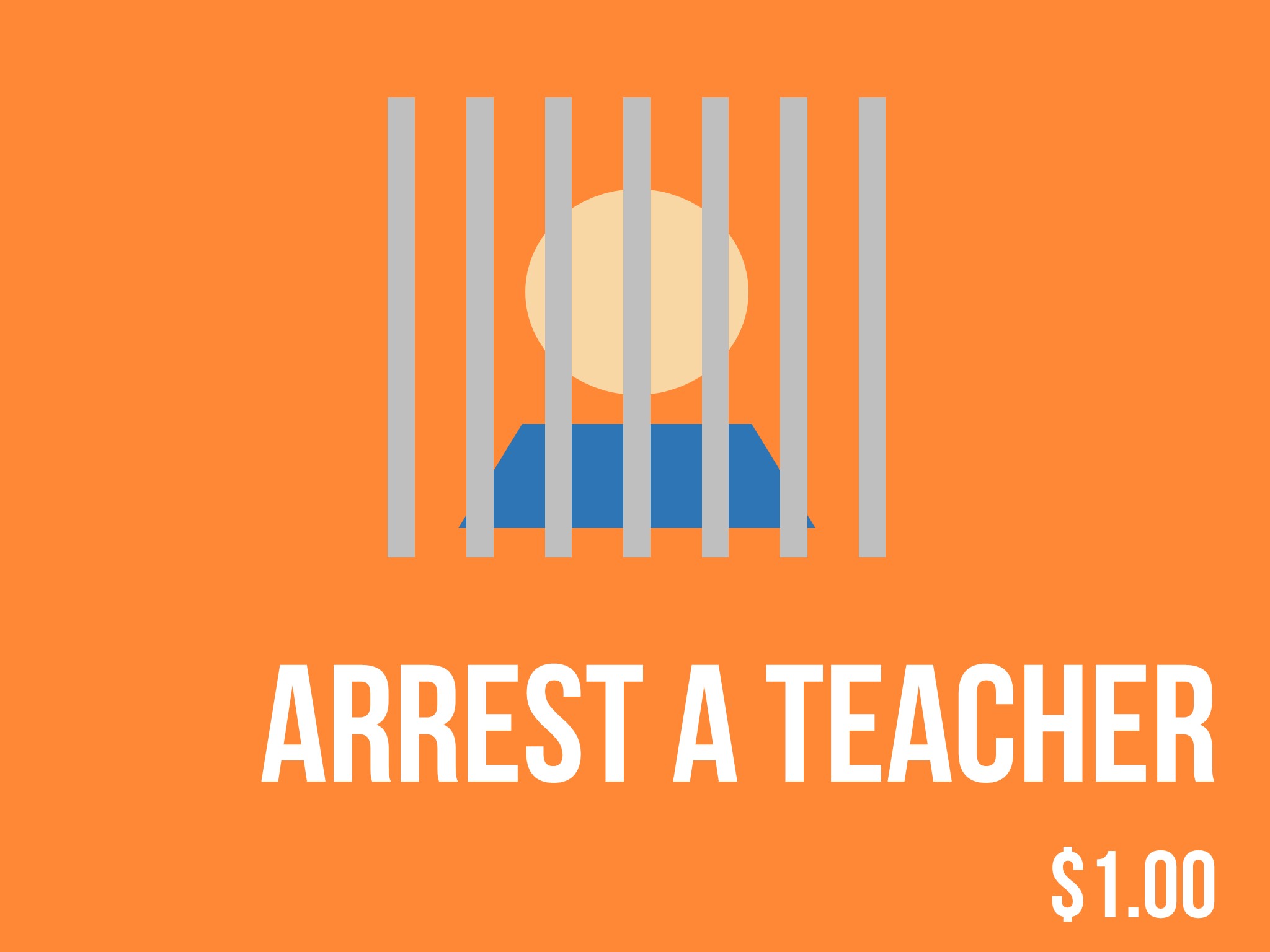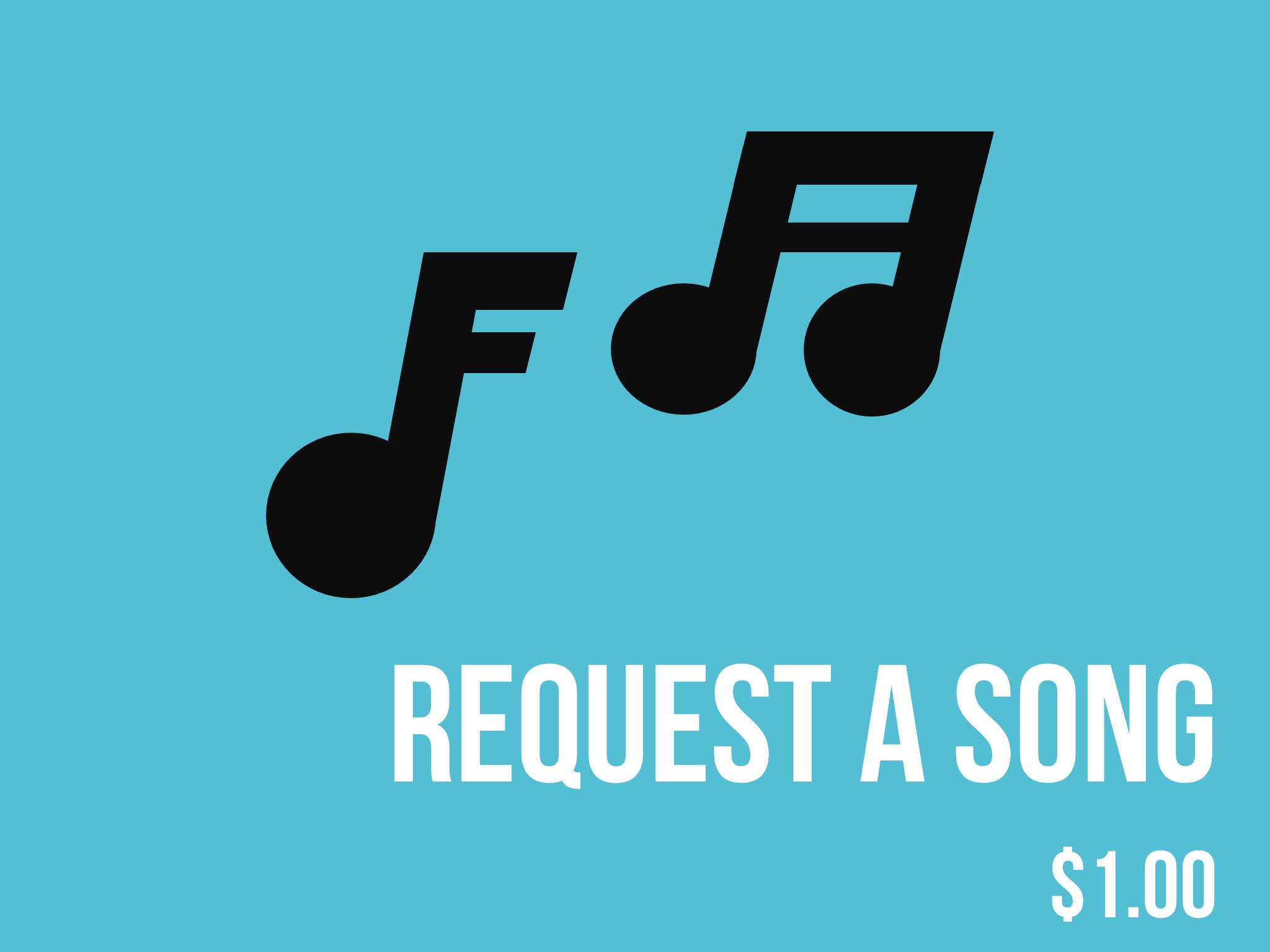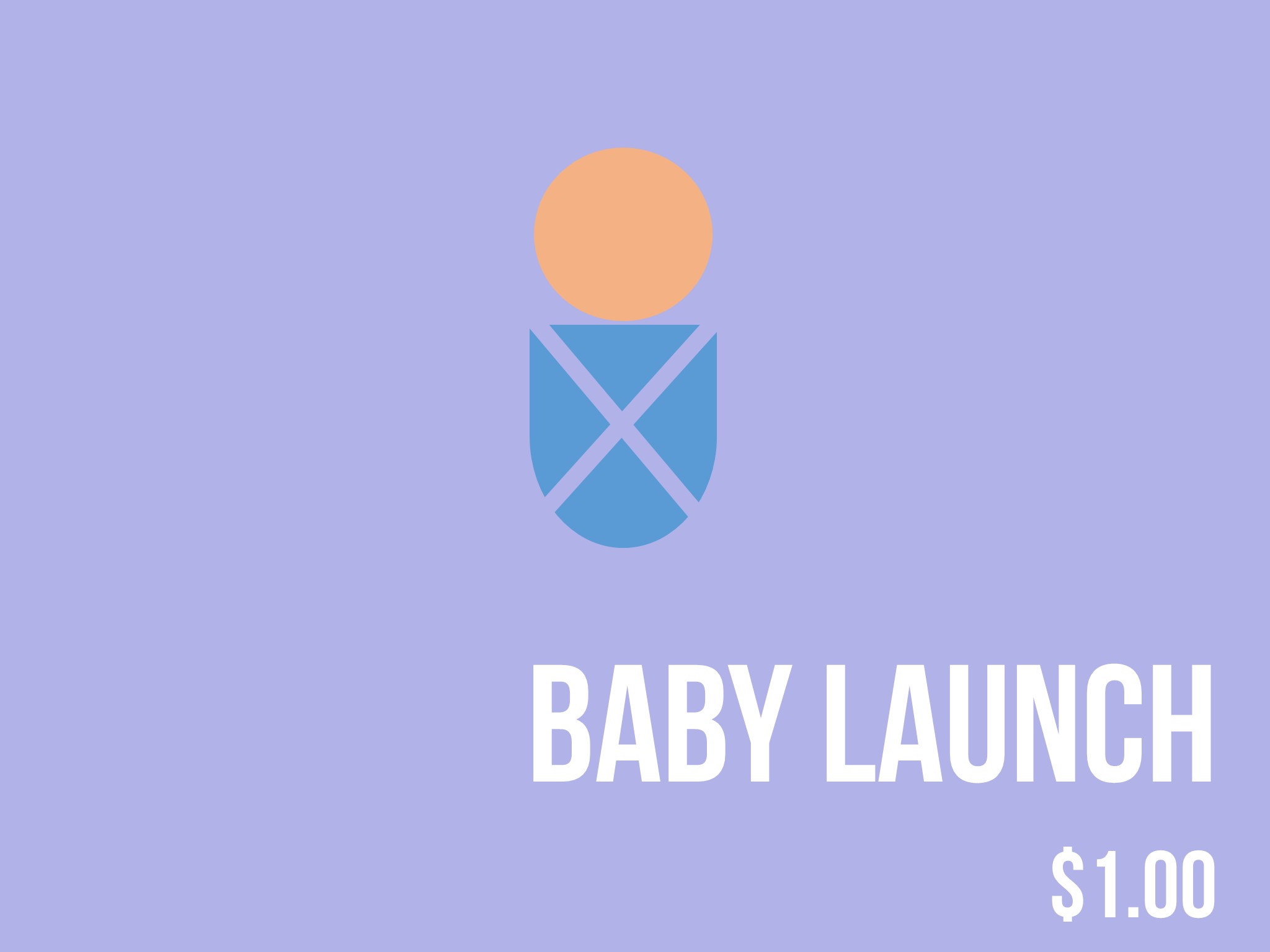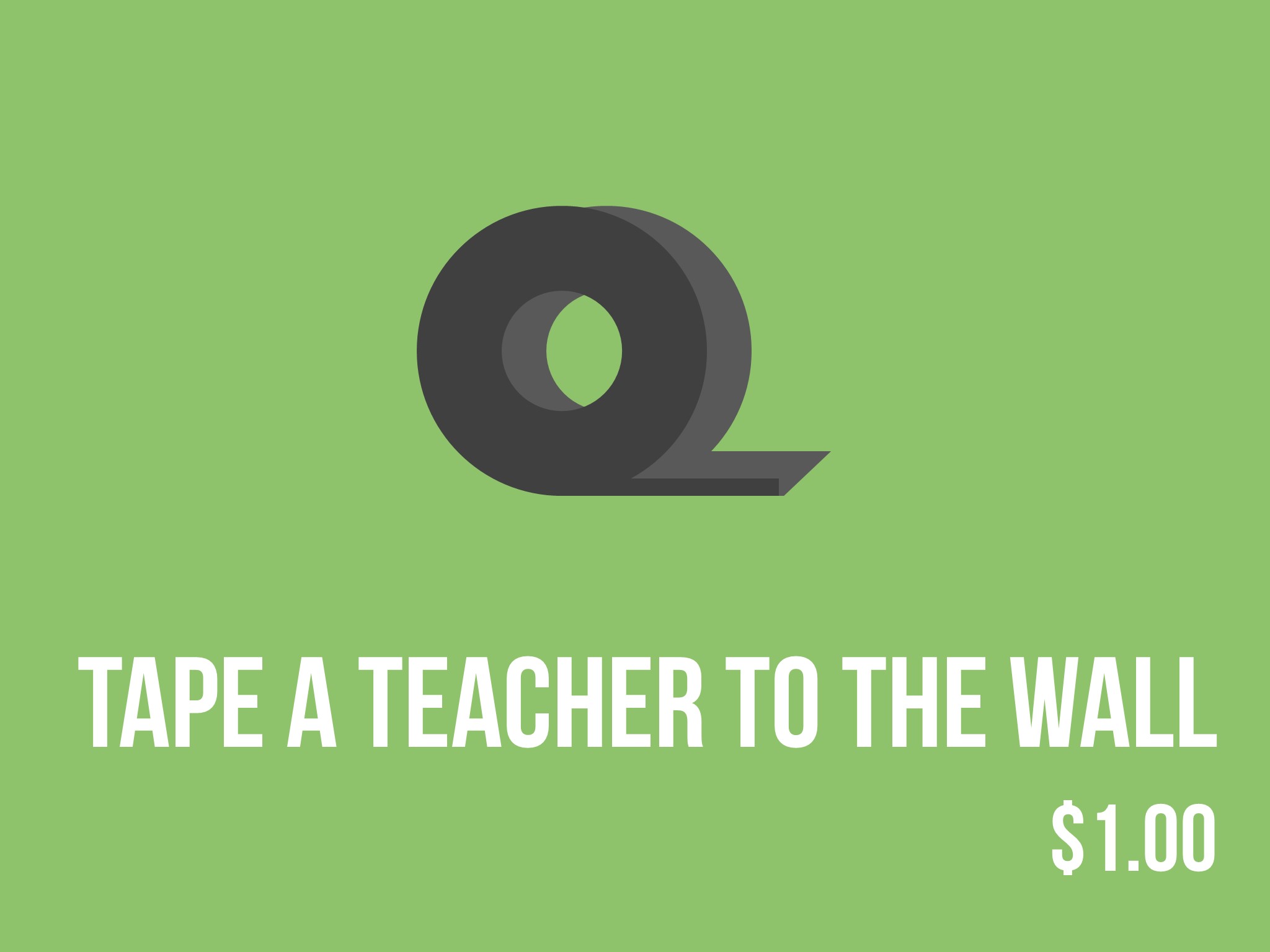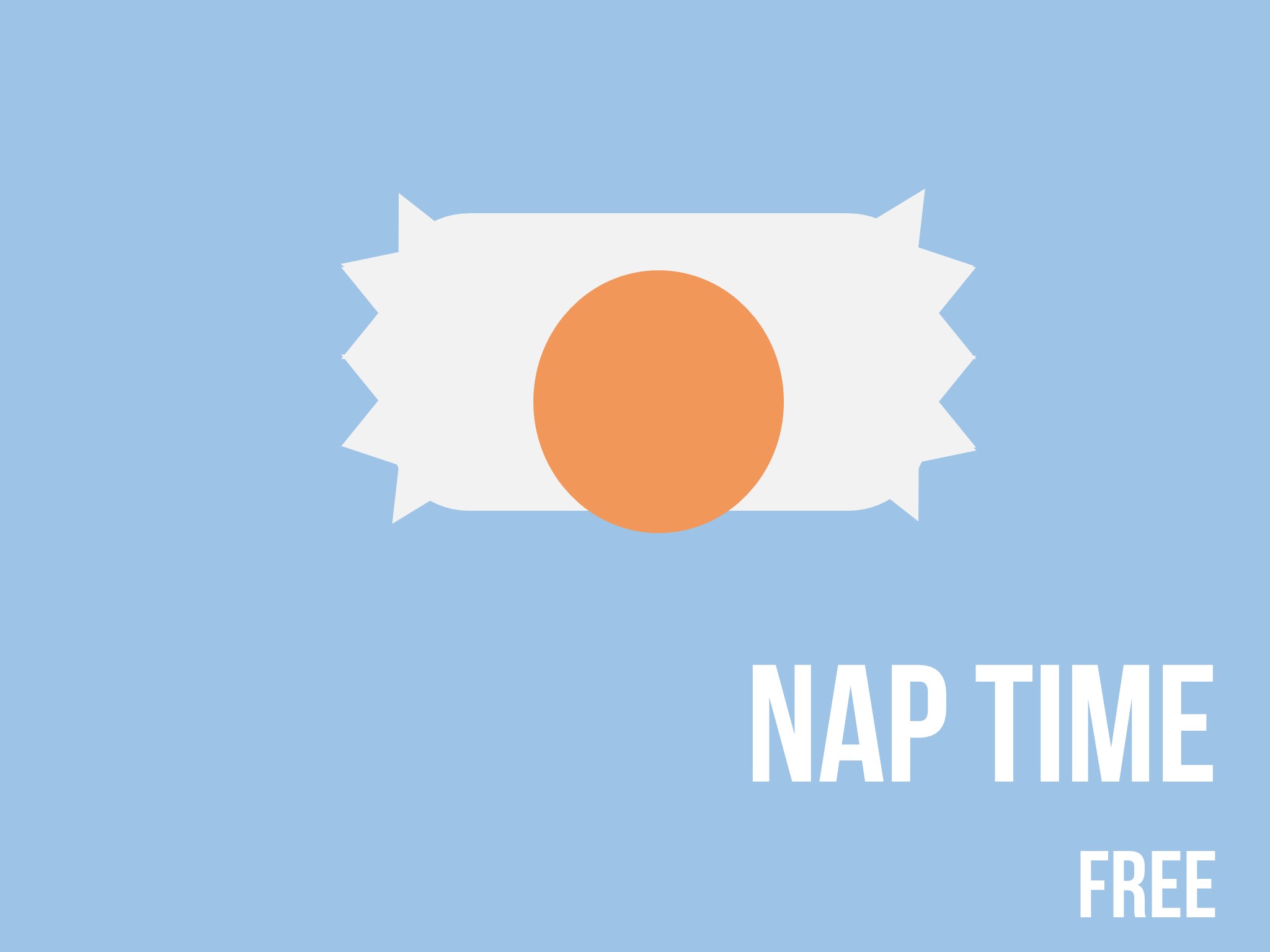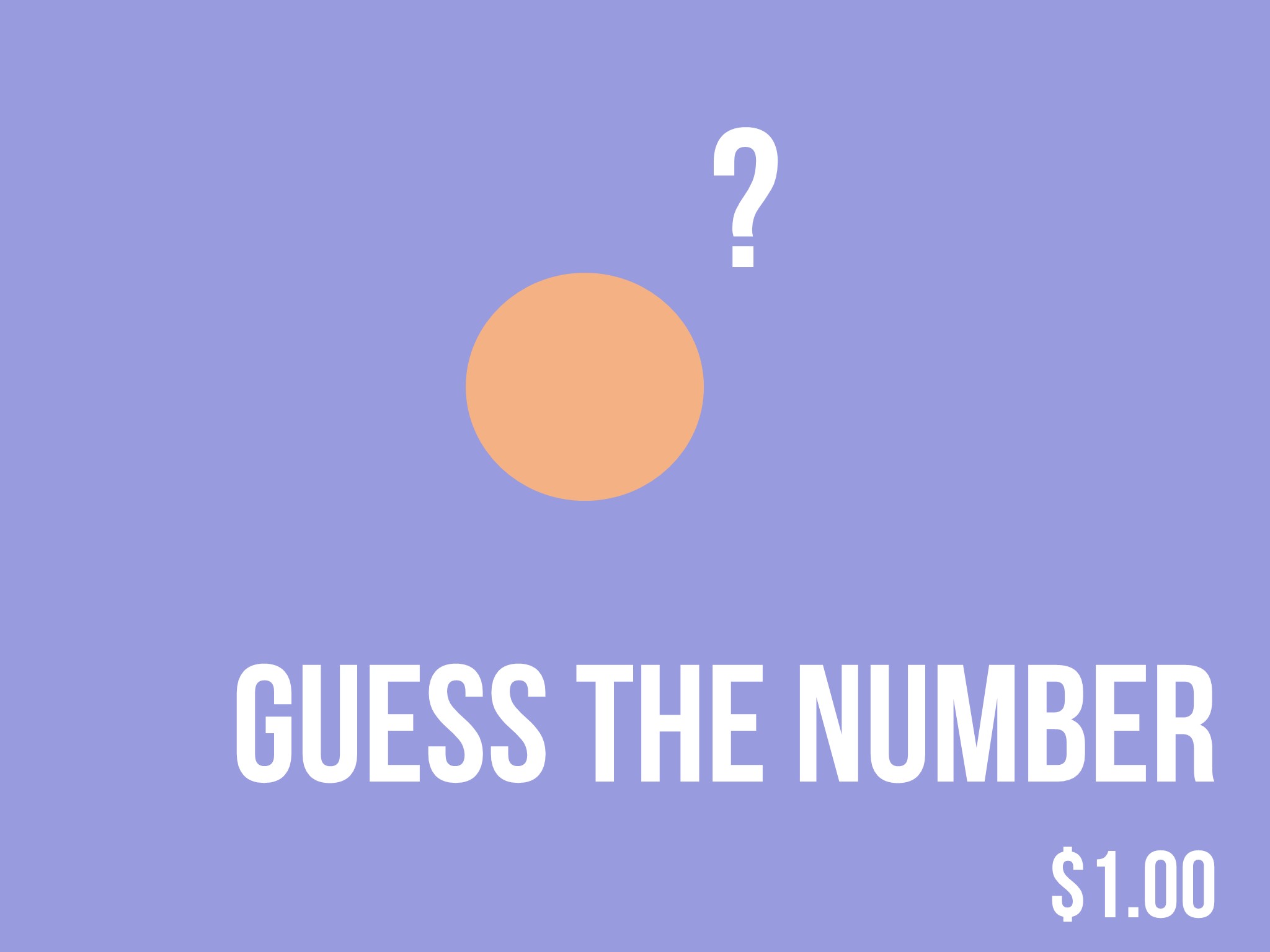 YOUR FAVORITE FESTIVAL IS BACK! Get ready for pie in the face, dunk tank, lip syncing, henna, duct tape teachers to a wall, and so much more at ITS FEST! Bring your money and get ready for some mandatory fun this Friday, March 13th!
Daniel LeClaire's Visit to Carnegie!
Book of Morman's Daniel LeClaire visited Carnegie and left this doodle and signature behind!
Thespian of the Week: Ms. Claire Lauzon!
Claire Lauzon has been steadily involved in theatre since her freshman year at Carnegie. In Grades 9 and 10, she did tech for Ghetto, Juno and the Paycock, A Servant of Two Masters, and The Crucible, and stage managed Lydia. After stage managing Rocky Horror her junior year, she took a little break from tech, and acted in Boeing-Boeing, When the Rain Stops Falling, and Lysistrata. Now, she is back to tech, and in the process of stage managing the 2015 UIL show, Therese Raquin. Her senior year, she was also elected to be ITS president, and is extremely grateful for the experience and knowledge she's gained doing theatre at CVHS.
Thespian of the Week: Mr. Edwin Mendoza!
Edwin Mendoza has previously been in A Servant of Two Masters as Brighella, The Crucible as John Proctor, Lydia as Rene, The Rocky Horror Show as Frank n' Furter, When the Rain Stops Falling as Gabriel York, Macbeth as Macbeth, and Therese Raquin as Camille. He also holds the title of an ITS officer as treasurer of 2014- 2015.
Next production.. Therese Raquin by Gary Abrahams
Congratulations to everyone who attended Texas Thespians in Dallas! While there, 15 people qualified for nationals, 4 techies were cast in the all state play, and we won most outstanding troupe of the year with our troupe display.
Macbeth Playbill
Auditions for Lysistrata are November 4th!
Get ready for our winter play, LYSISTRATA! Auditions are November 4th. If you have any questions about the audition process please refer to the Theatre Department Handbook to the right for details.
Macbeth Update
ATTENTION: The Macbeth show dates for the 18th and the 24th are SOLD OUT. If you come to the door those dates without a ticket we can't let you in for the limiting seating we have. Sorry and buy for the 25th!
Opening night this Friday, October 10!
John Logan Information!
As most of you know, we are trying to get the rights for Peter and Alice by John Logan. To show how desperately we want to do this play for UIL, we are trying to send him as many emails and letters as we can! Below is his information:
John Logan's agent's assistant: george.laneasst@caa.com
Mailing address for all letters: 405 Lexington Avenue, 19th floor, New York, NY 10174
TICKETS ON SALE beginning OCTOBER 3rd
"Teen thespians bask in Carnegie's victory"
Carnegie takes State Championship in UIL One Act Play