UIL State Competition: April 25
Honorable mention all-star cast- Raymond Jessup, Shini Meyer Wang
CONGRATULATIONS to our new THESPIAN BOARD for 2018-2019
President - HANNAH HOLLIDAY
Vice-President - ALIVIA ARIZAGA
Secretary - ELENA RABIN
Tresurer - ANNIE NGUYEN
Master of Webs - EMMELIA WARD
Texas Thespians Festival Chair - KENDALL SMITH
UIL Regionals Competition: April 14
Best tech crew- Adele Lauzon, Alivia Arizaga, Sarah Levine, Hee Soo Jung, Kaveh Shafiei
Best technician- Alivia Arizaga
Honorable mention all-star cast- David Akinwande
All star-cast- Vivi Collymore
Best actress- Shini Meyer Wang
UIL Area Competition: March 28
Best technician- Adele Lauzon
Honorable mention all-star cast- Trey Pokorny
All-star cast- Cyrus Shafiei, Shini Meyer Wang
UIL Bi-District Competition: March 24
Best tech crew- Adele Lauzon, Alivia Arizaga, Sarah Levine, Hee Soo Jung, Kaveh Shafiei
Best technician- Sarah Levine
Honorable mention all-star cast- Shini Meyer Wang
All-star cast- Cameo Brown
Best actress- Vivi Collymore
UIL District Competition: March 9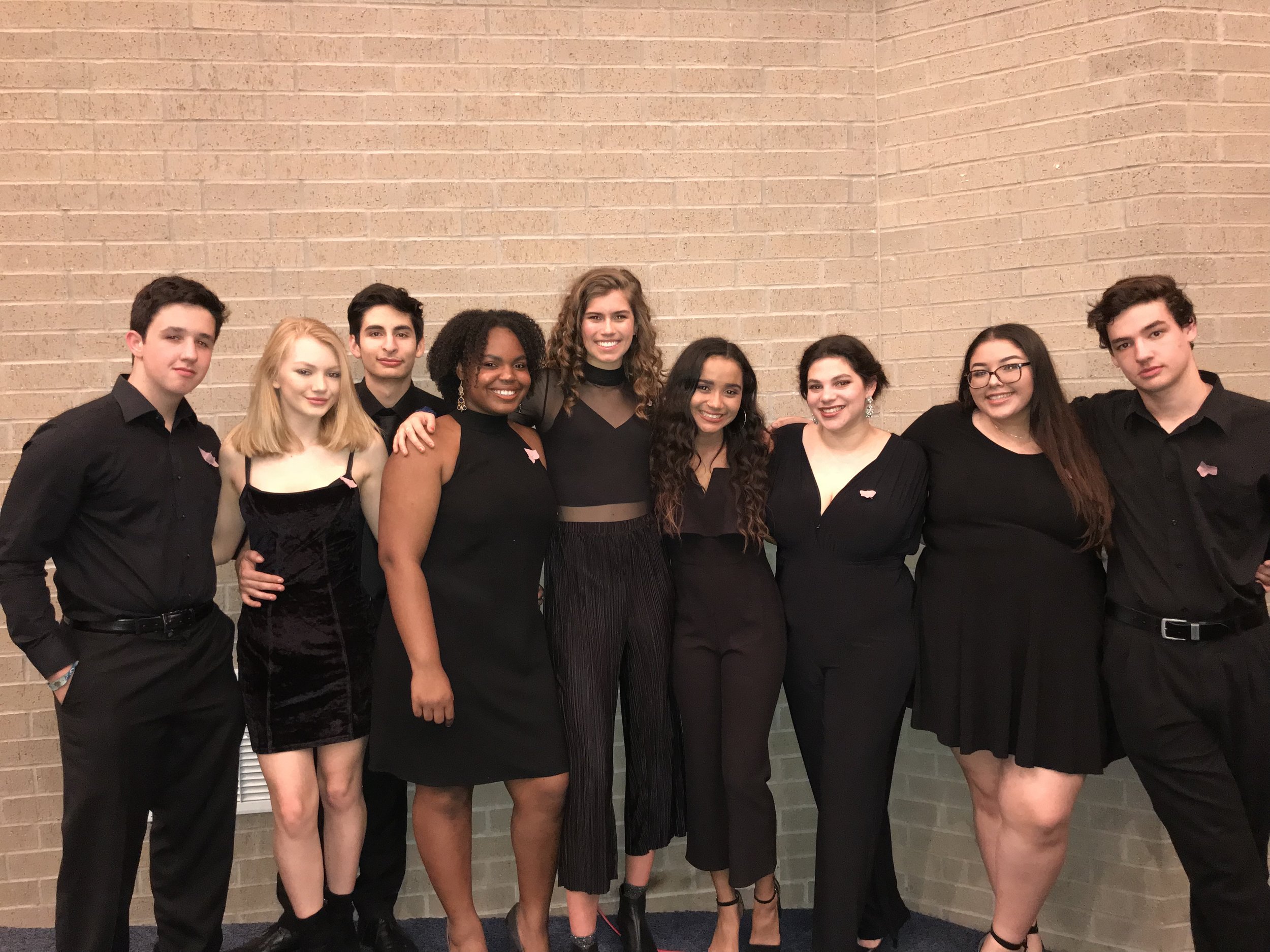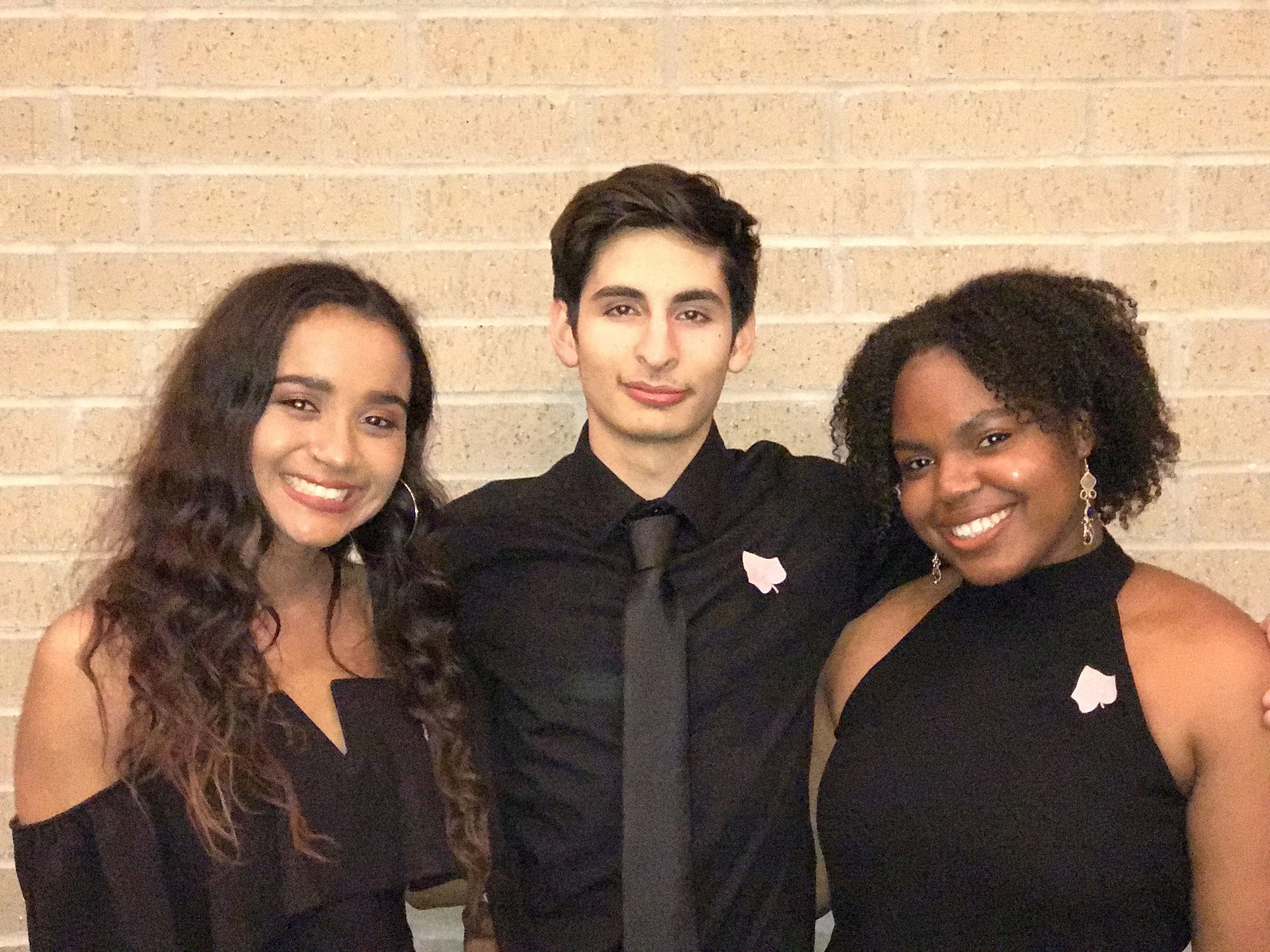 Best technician- Kaveh Shafiei
Honorable mention all-star cast- Hannah Holliday
All-star cast- Raymond Jessup, Cyrus Shafiei
Best actress- Shini Meyer Wang
UIL Zone Competition: March 6
Best technician- Hee Soo Jung
Honorable mention all-star cast- Hannah Holliday
All-star cast- David Akinwande, Cyrus Shafiei
Best actress- Shini Meyer Wang
Congratulations to our Spring Semester Officers!
President - Sarah Levine
Vice President - Vivi Collymore
Treasurer - Annie Nguyen
Secretary - Hee Soo Jung
Clerk - Hannah Holliday
Historian - Zach Farmer
Master of Webs - Shini Meyer Wang
Apprentice - Elena Rabin
Special Events Coordinator - Adele Lauzon
Alumni Coordinator - Cyrus Shafiei
FALL SHOW 2017
SHOW DATES UPDATE: Oct. 27th & 28th and Nov. 3rd & 4th
ITS Officers
President- Hannah Holiday
Vice-President- Aliva Arizaga
Secretary- Elena Rabin
Treasurer- Annie Nguyen
Master of Webs- Emmelia Ward
Texas Thespians Festival Chair- Kendall Smith
Official Handbook
Click here for the official Carnegie Vanguard Theatre Department Handbook.
Facebook
Like us on Facebook!
Twitter
Follow us @cvhstheatre
Instagram
Follow us @cvhstheatre!